Disneyland Tree Lighting

Facebook Live Experience, 2017



To kick off their holiday campaign, Disney asked us to create an interactive tree lighting that could be enjoyed by fans both online and in the park. We used Facebook Live to create an experience that performed 7x higher than the industry standard.

Copywriter: Mary Toves
Creative Director: Karan Dang
Production Company: Media Monks


10.4M impressions | 550K comments, reactions, shares | 134K unique views



We programmed the Disneyland Christmas tree to light in real-time using Facebook Live emoji reactions. The more fans liked, the more lights were lit.



Multiple live cameras were filming to make the experience more dynamic, and fully capture the performances and effects that were happening in the Park.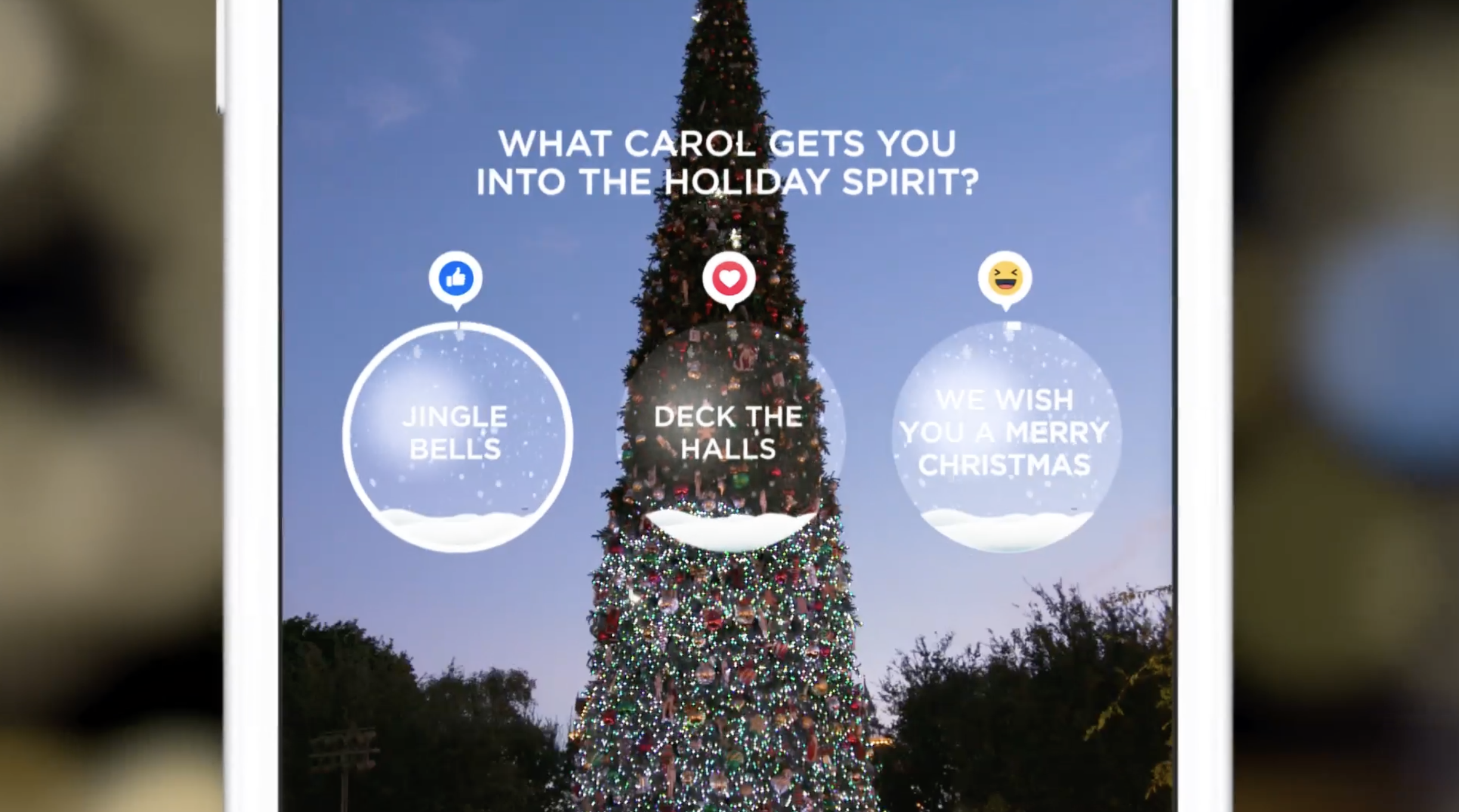 Animated overlays augmented the FB Live interface, encouraging constant interaction. A poll let fans choose which carol was sung live in the Park.




Riddles and questions encouraged commenting. When the right keywords were left, the first fan to solve it got a shout out. Additional holiday words were used as easter eggs ( "cozy", "cocoa", "reindeer", etc.) The first comment to include those words would unlock a special animation and shout out.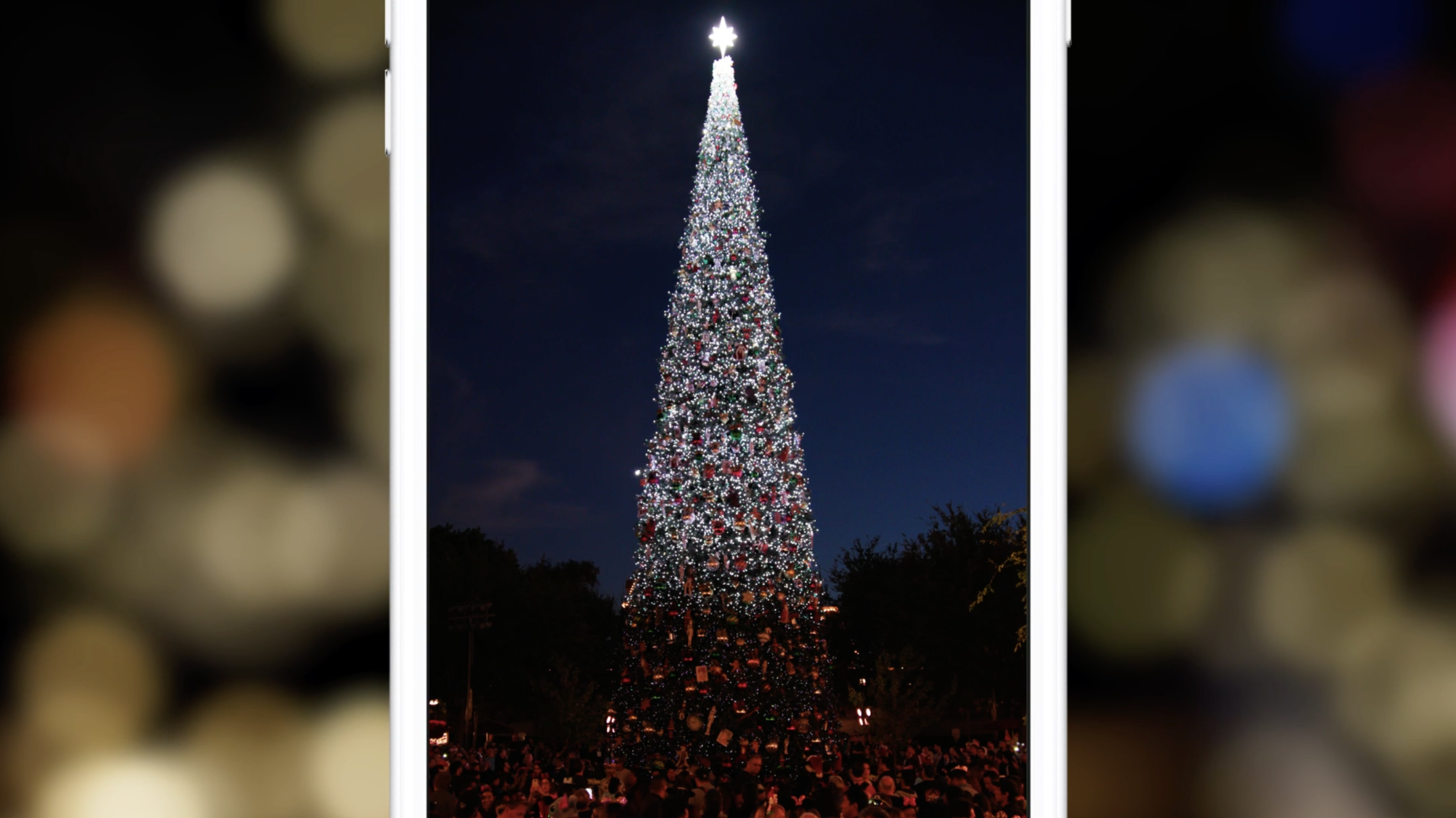 Once the tree was fully lit, fans used the Love reaction to light the star on the top of the tree and the Wow reaction to make it snow in the Park. The livestream reached it's finale with the holiday fireworks show over the castle.



This not only became a new holiday tradition for Disneyland, it became one of the most watched Facebook Live videos in the world.